APART, but still together
Being independent together. Privacy with the luxury of being close to loved ones.
Don't feel like you're at home, but feel like you're on holiday.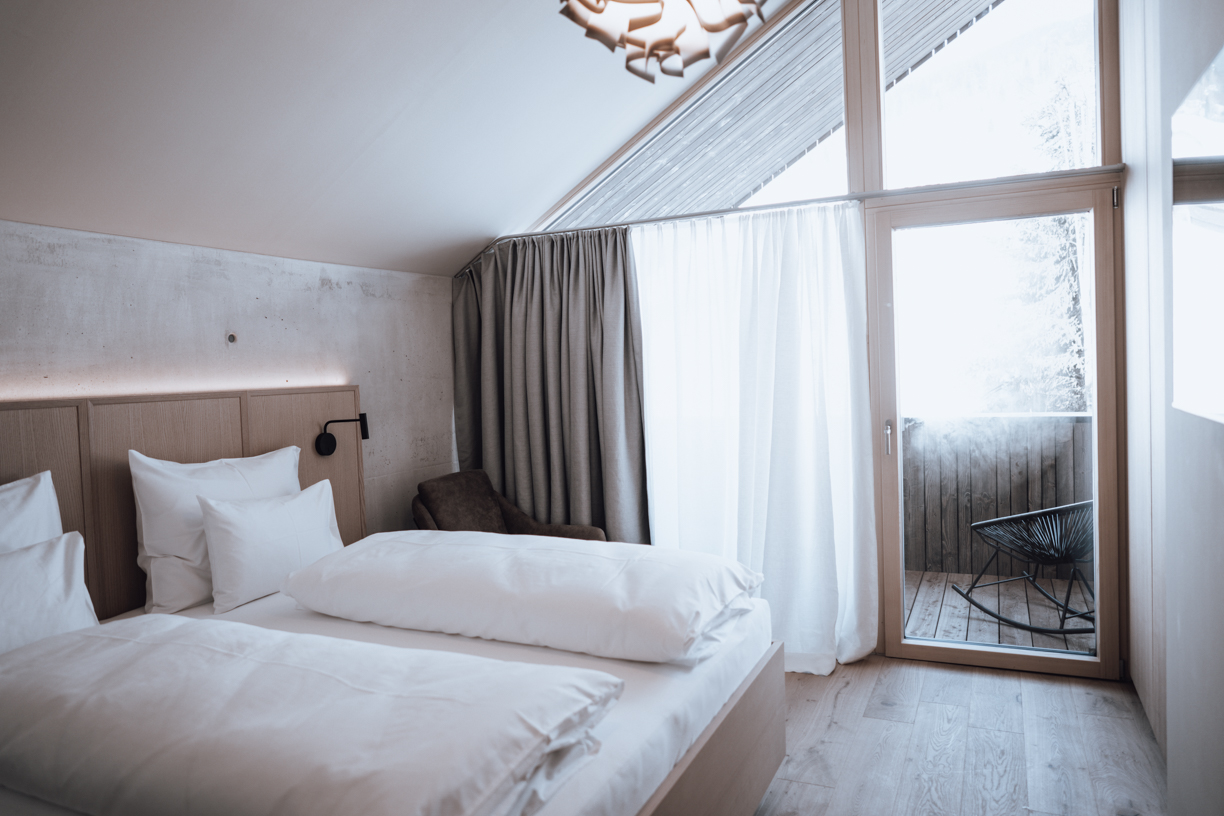 The Deluxe Suite in the new building of the house. Two completely separate bedrooms and bathroom with separate toilet. Balcony with daybed and seating area to relax. Perfect for all people who only want to be alone when sleeping.
spacious bathroom
separate toilet
plenty of storage space
minibar incl. first refill
cosy seating areas
telephone
Bath bag
bathrobes
one flat screen TV per room
From 150 € per person and day with breakfast
*Standard occupancy 2 – 4 persons
*Winter 23/24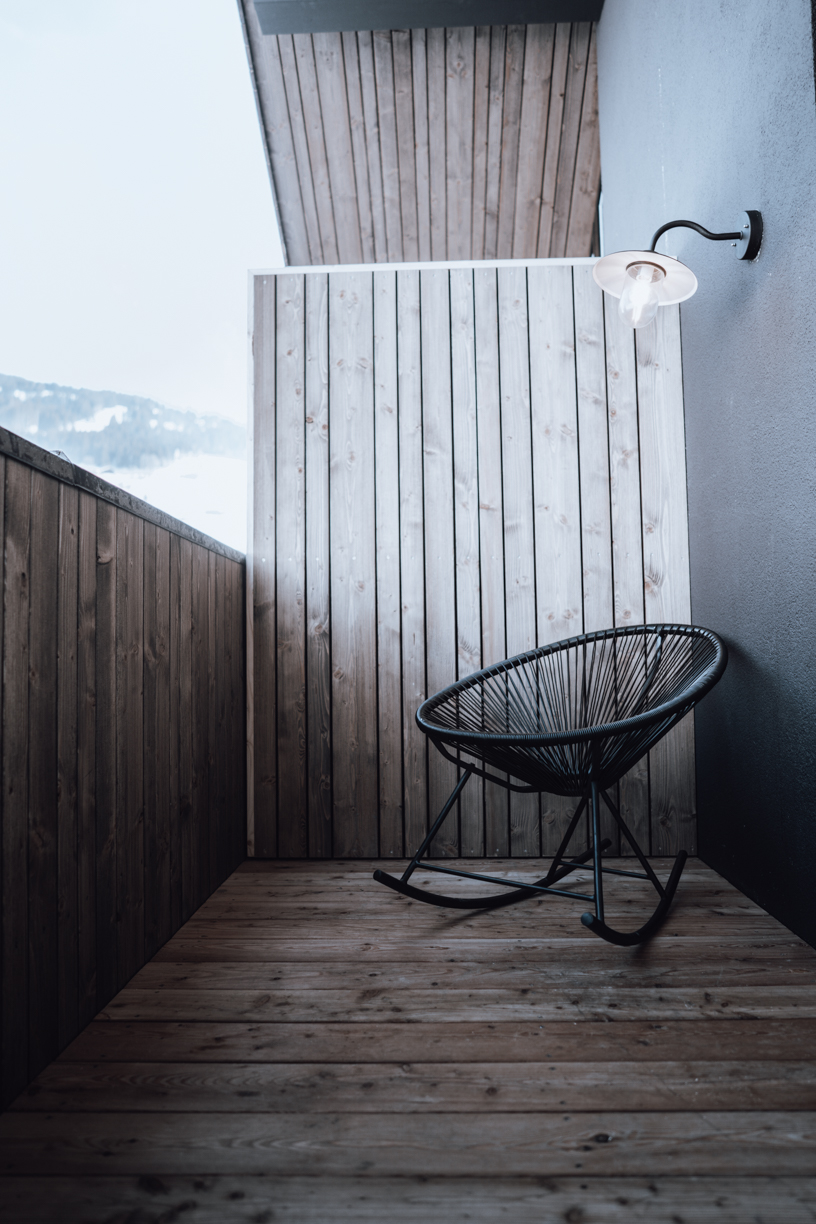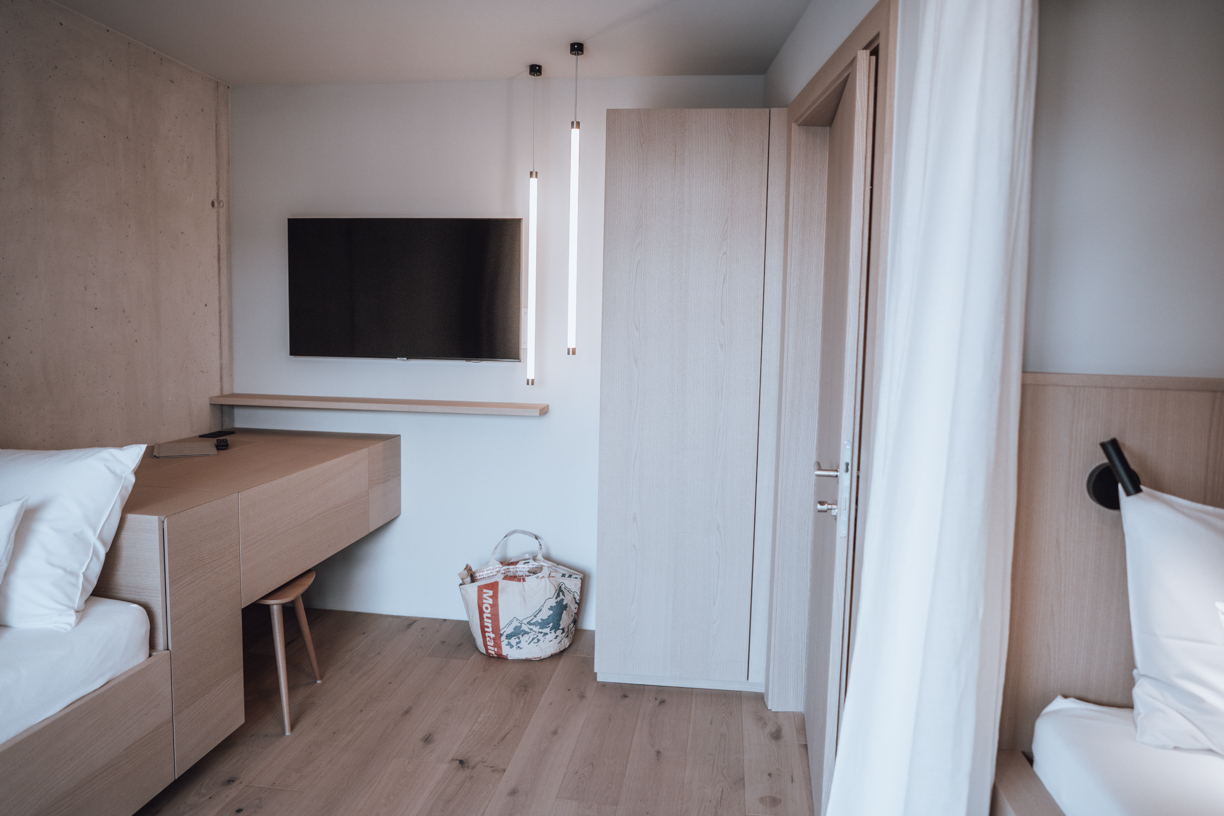 APART, but still together
Enjoy the comfort of two separate bedrooms, independent but still together. The spacious room concept gives you privacy and the luxury of being close to your loved ones. Open, bright bedrooms, completely separated and united by the spacious bathroom with separate toilet.
Bright, modern bathroom
Separate toilet
Balcony
Desks
Flat screen
Minibar included
Soft drinks on arrival
Safe
WLAN
Free parking space
Lift / Elevator
Approx. 32 m
Still have any questions? We're also happy to talk on the phone, just like in the old days.