Let yourself flow, enjoy the moment and find peace to live in the moment.
Comfortably warm and restful for muscles and limbs. Swim, float or dive through, just as you like. Do your laps or linger while gazing at the peaks in the pleasantly heated swimming pool with counter-current system.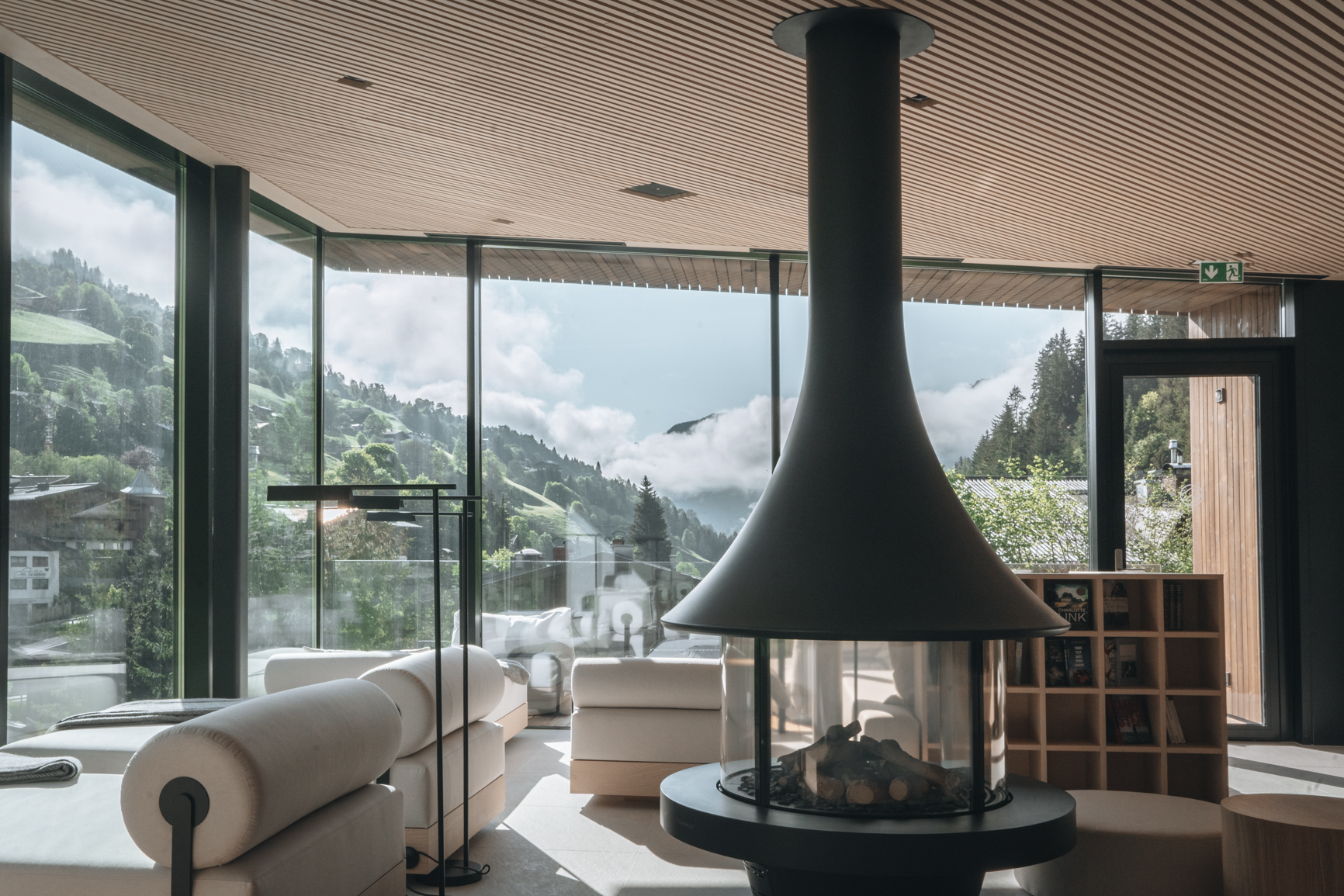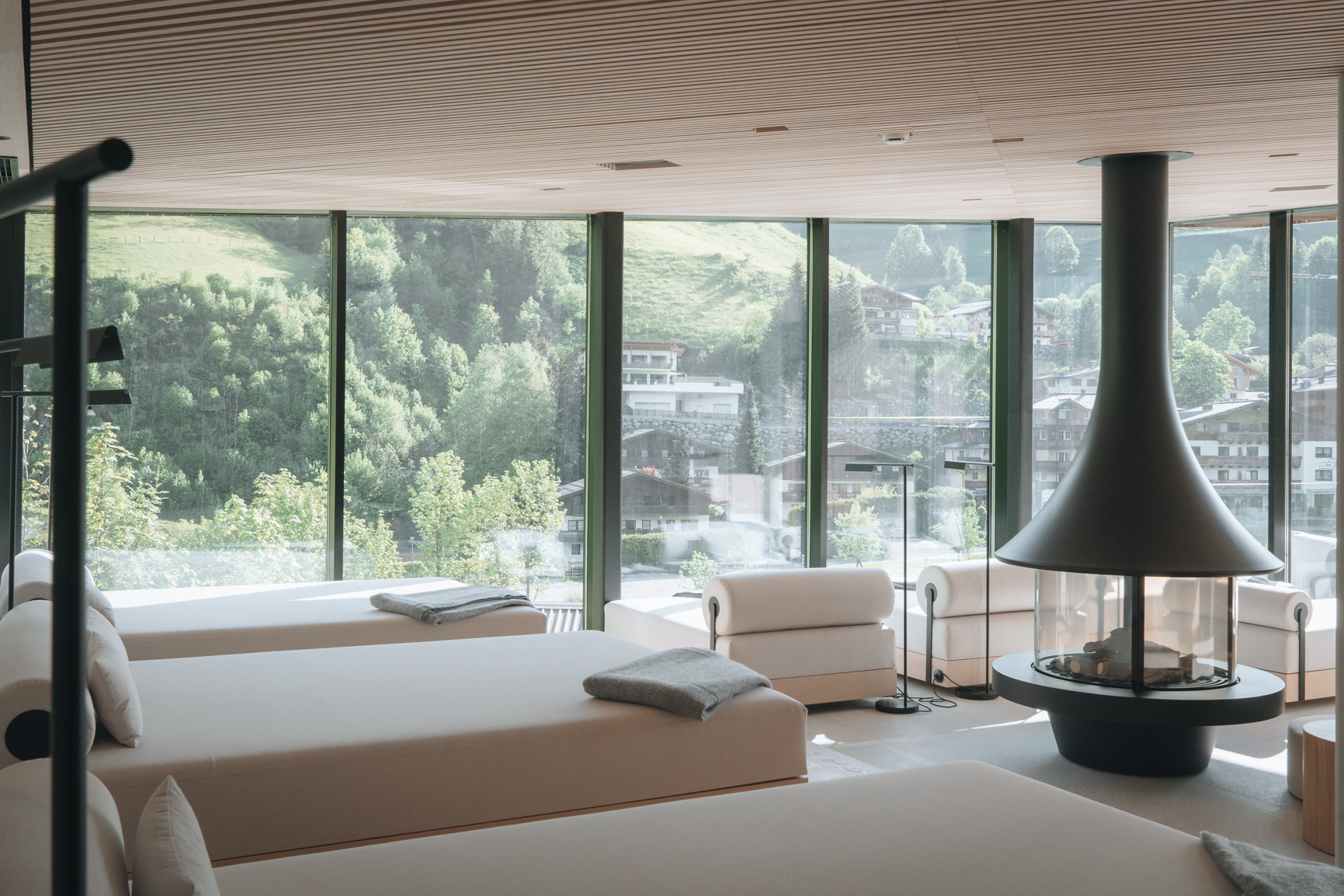 Rest in the room, snuggled up in soft terrycloth on chic, comfortable loungers, enjoying the panoramic view and listening to the crackling of the fireplace.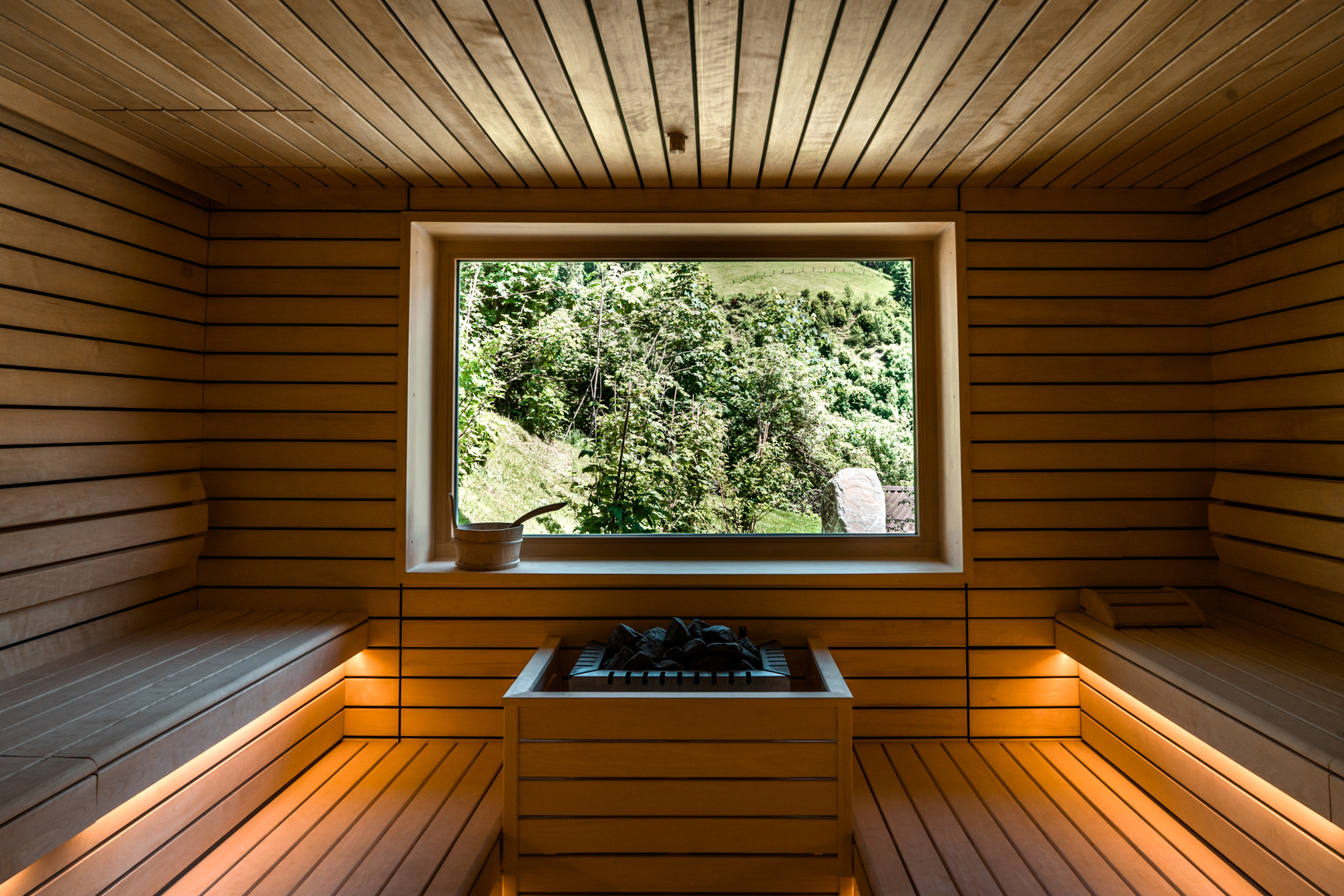 Sauna – ORGANIC – FINNISH – INFRARED
Ice mist or heat room, find out what makes you feel good. From snow and ice to herbal steam and hot air room, feel it and stay where it seems great.
Organic sauna
Finnish sauna
Infrared sauna
Ice mist bath
Large showers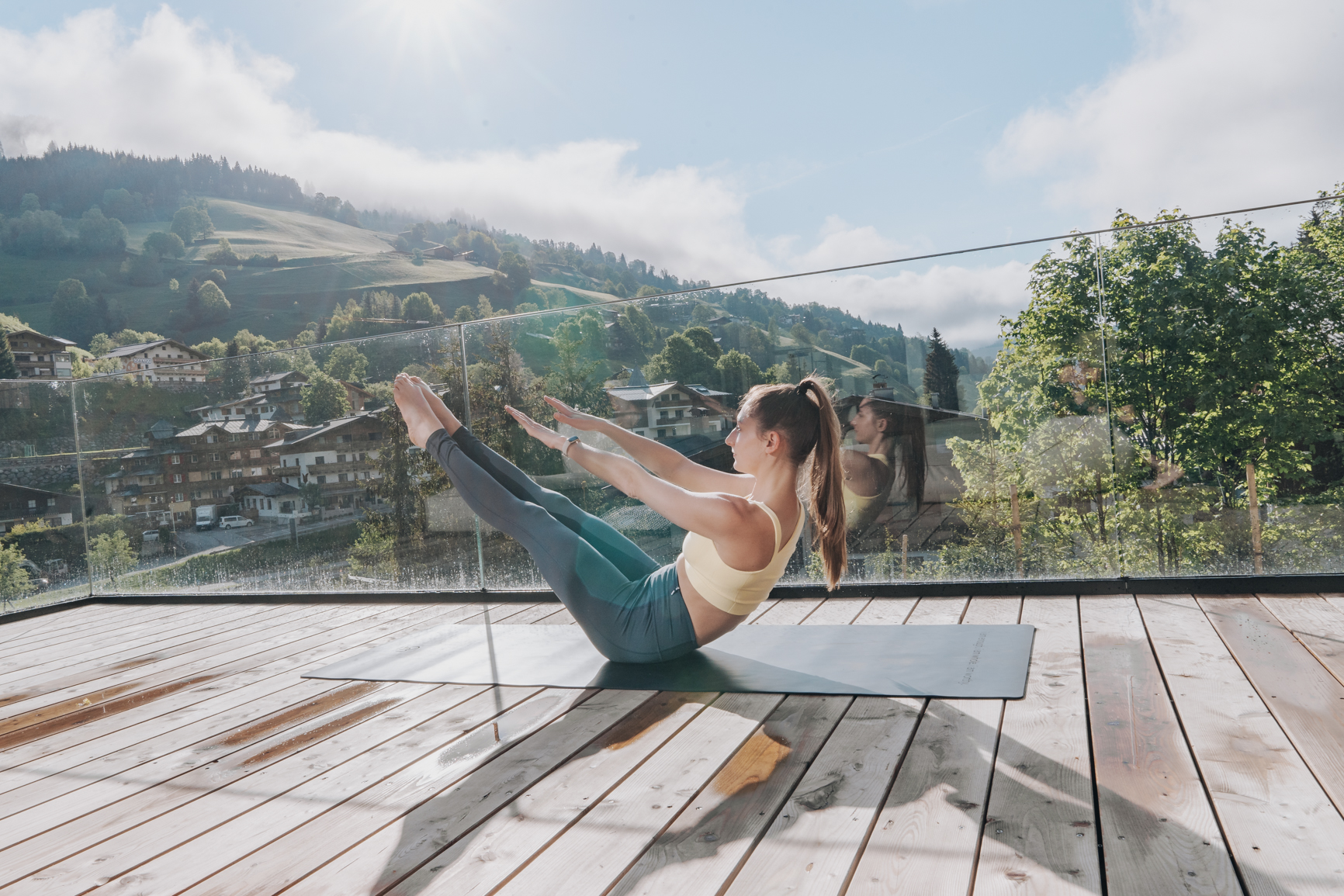 Fitness and stretch, no fascia is forgotten, the exercise room is equipped with everything your heart desires. From Theraband to wall bars.